STRONG FEET
Healthy Shoe-Pads
(Please contact customer service for second item discount)
Suitable for any ethnic group and foot type
Merchandise number:
SF00001
Our price:

NT$

Price

NT$

Use bonus points

pt.
Description:
Biomechanics Medical Corrective Shoe-pads

The concept of viewing the Shoe-pads' design is scientifically developed with the ergonomic ,biomechanics and Specialization of human foot. Our invention of Standardization is fit in with human foot which is combined those 57 joints together with 26 bones became a three-dimensional arched , which can correct the arch of foot out of shape and restore human inappropriate posture. And it's Suitable to any one whom aged nine to above. For Simplification , the design of Shoe-pads is not customer made needed but more convenient to any available shoes to shoes. Our invention is good in theory of Specialization , Standardization , Simplification 、 Suitable and Smart for humanity .It's 5-S design exactly.


 
Key Feature:
1. Specialization:Special delicate material endurable for heavy pressure. Not toxic, plasticized and also eco-friendly.
2. Standardization: Standard models without the high cost of feet measurement and molding.
3. Simplicity: Fit for any shoes and also any foot's shape.
4. Universality: Suitable for people aged from nine to ninety-nine.
Notice:
People with ankle injury and diabetic patients need indication from the doctor.
Please choose comfortable shoes, not suitable for slipper, sandals and high-heels.
Please put the shoe-pad with correct right or left foot and sized into the shoes, not good to reverse the left or right side in case of bad effect.
When cleaning if necessary, please use clean water or spray alcohol and dry them naturally.
Product storage:

0
Solded:

0
Four sizes, free of customization (please choose the size fit the foot, don't too large or too loose)
Suitable from aged 9 and above:
1. Long-time standing, long-time walking, hiking, jogger or exerciser.
2. Job workers with bad postures, exercising groups.
3. From aged 9 and above.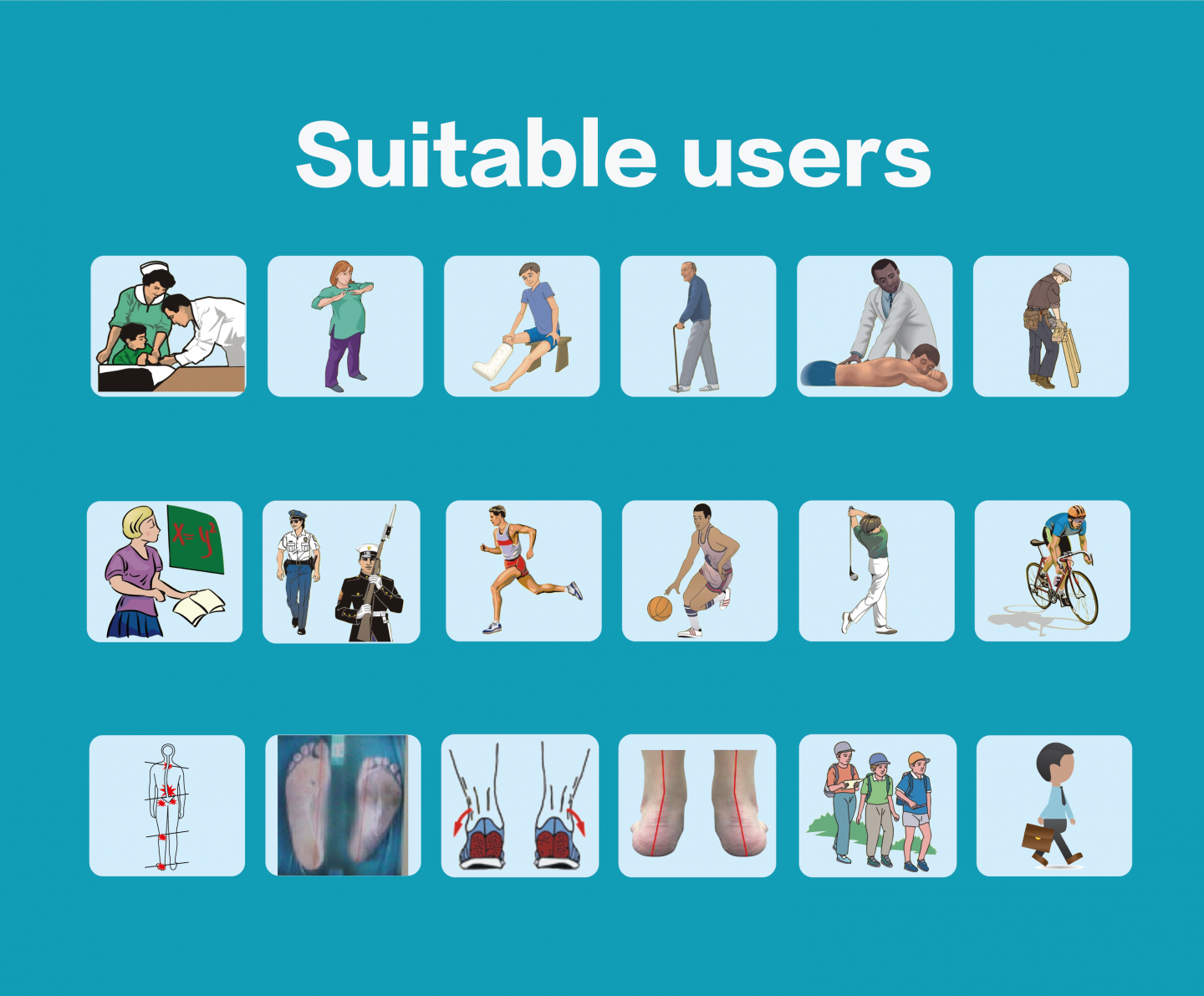 SIZE

Product storage:

0
Solded:

0
Four sizes, free of customization (please choose the size fit the foot, don't too large or too loose)